We understand that the holiday season doesn't feel the same anymore when the majority of us working remotely while dealing with the pandemic. This doesn't mean that organizations can't make the experience merrier with some fun employee engagement activities to keep their workforce motivated even during these unprecedented times. Here are a Top 5 Virtual Employee Engagement Activities you can conduct during this Christmas week:
1. Virtual Ugly Sweater Party/Meeting
Christmas is all about fancy traditions and one of the most beloved Xmas traditions includes Ugly Sweater Parties. We'd suggest you have an ugly sweater virtual meeting during Christmas week. In this tradition, attendees/employees have to wear the tackiest holiday-themed sweaters while attending their in-house video call meetings or a virtual Christmas party.
2. Remote Secret Santa
Our personal favourite has always been the Secret Santa tradition as it strengthens your bond with team members. The holiday season often results in less productivity and absenteeism as people are in the mood to celebrate. However, here's a tradition that can keep them excited for the week, it's something they will look forward to.  You can either allot each employee a coworker to give gifts to or if it's a small firm, you can conduct a virtual draw-out session which includes the name of all employees. However, the twist is that the identity of the gift-giver should be kept a secret until the gift is opened. You can also make the game more interesting by letting them guess their "Secret Santa" instead of revealing the identity. Let the unboxing happen over a virtual Christmas party!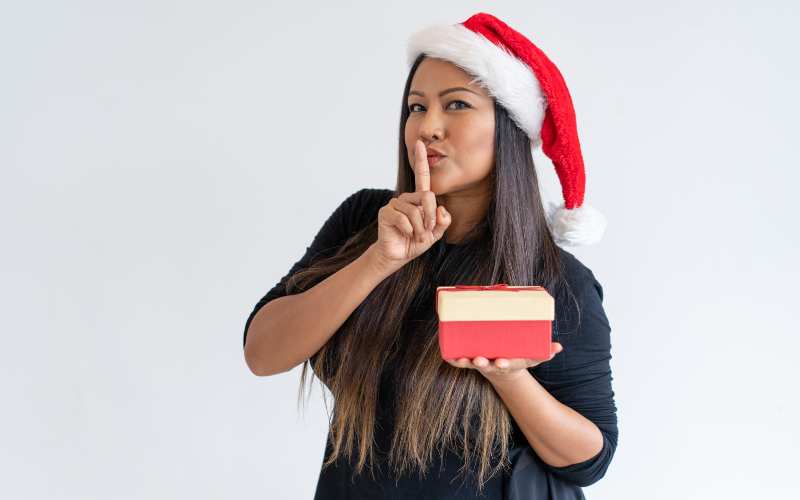 3. E-Invites To Build Up Excited
As we update you with more ideas, make sure that you make e-invites to keep the excitement going. You can design quirky personalized e-invites which include short quizzes related to Christmas to make them feel extra special. You can also use these e-invites to allot employee names for Secret Santa tradition.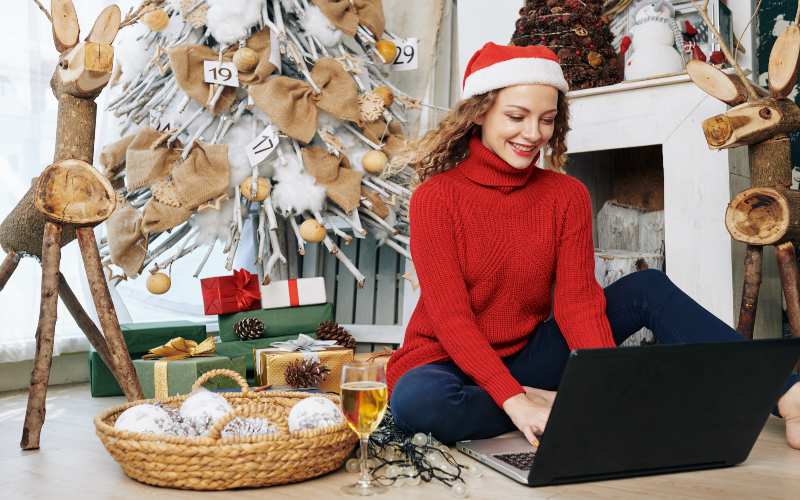 4.Holiday-Inspired Team Building Games
We're sure you'd be hosting a Christmas virtual party, you can start with a few games to begin with as it will help team members feel more comfortable and collaborative with each other. We have curated a list of games you can play with your teams over video conferencing.:
– Virtual Holiday Bingo
– Christmas Movie-Themed Charades
– Online Holiday Trivia for Christmas Movies, Traditions or Carols
5. An Award Ceremony
Lastly, you can conduct an award ceremony to reward people for their hard work and efforts. Nothing boosts the confidence of your employees better than being acknowledged and rewarded rightly. You can do it over your virtual office party and acknowledge them with e-certificates and non-monetary/monetary incentives. You can have formal and casual titles like – Most Organized Employee, The Multi-tasker,  The Sleepy Head, etc.