Human Resources professionals can have frustrating loopholes in HR policies to deal with as HR policies are hard to navigate. Here's a list of possible loopholes in HR policies. 
Mistake 1: Using an outdated handbook for employees
Times change every day. It's important to have an up-to-date employee handbook. It doesn't matter how small or big your business is, you need to change your policies with changing times. The handbook must indicate the do's and don'ts of the office with easy-to-understand guidelines. It should have the code of conduct, non-discrimination policy, communications policy, employee and termination guidelines, compensation benefits among other things. You can look up how to create an employee handbook. It is essential to update the handbook every two years and employees should acknowledge in writing that they are aware of the policies. 
Mistake 2: Not having proper employee files
This is a grave mistake, you must have all the required records of your employees in place.  The records not just include their performance files but also their personal information to verify their identity and eligibility to work. Documents containing personal information should be segregated from documents with their performance issues as it is not needed to manage the employee's performance. These documents are also required for employees to avail any benefits like health insurance. You are legally bound to maintain these documents. 
Mistake 3: Insufficient policies
You should have an internal  HR audit at least once a year. The audit will ensure that the policies are in line with the laws. For instance, businesses don't have a proper complaint process for workplace harassment, compensation in case of a disaster, and a proper plan for workplace violence. It's easier for employees to quit as their workplace is not safe for them to work. They should know how they are going to be treated well even in times of crisis, well ahead of any blooming crisis such as the recent COVID-19 pandemic.
Here are some issues to think about while creating a plan:
Who is going to be in charge in case you are not available? 

What are the tried and tested measures in place?

Will you and your employees have shelter in place to evacuate?

How are you going to communicate with your employees when a disaster strikes?
Mistake 4: Not having a clear privacy policy
Companies have gone downhill because confidential information relevant to the business was leaked. It is important to draft a clear and objective privacy policy. The policy must be mentioned to the employees at the time of interviewing and their consent must be taken. They can choose to leave the company if they are not okay with these policies. The policies have to be reasonable, employee's right to privacy should be protected along with the company's right to privacy. 
Mistake 5: Complete disregard for the training period
Companies ask selected candidates to get to work right away. There's no training period in most companies. A training period helps people to get used to the work so when they start after a short period, they are efficient. The onboarding process should include a training period. It will help the company to assess the skills of the employee and, with this, employees can prove to be more valuable to the company.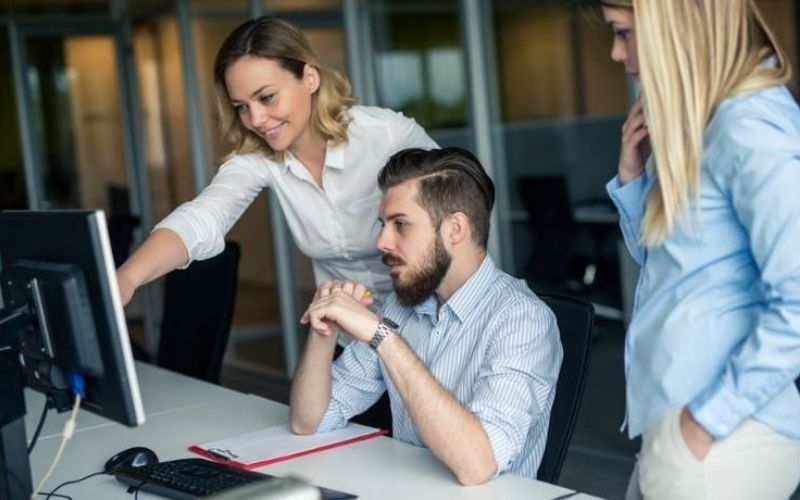 Mistake 6: Hiring in a hurry with shoddy job descriptions
Hiring in a hurry can become problematic for the company. An ambiguous job description also creates hassles. Take some time out to create a good job description to make the recruitment process easier. A detailed unbiased job description must contain information about the required skill set, the list of tasks and responsibilities expected from an employee, when the employee is needed, and the expected salary. Hiring an unqualified person for the sake of hiring is not good for the company. Spend some time interviewing potential employees. These processes can make hiring hassle-free.
Human Resources professional's job is to be proactive, identify mistakes, and rectify them before they become hazardous for the company. This list is a guide for mistakes to avoid.